7 Signs Indicating You May Need Whiplash Treatment
7 Signs Indicating You May Need Whiplash Treatment
Written By Active Health on January 29, 2021
---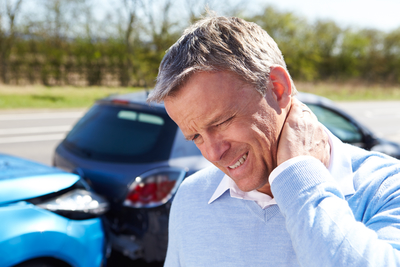 As of October 2019, the state of Florida had seen a total of 403,626 auto accidents. Of these accidents, there was a reported total of 255,353 individuals who were hurt and/or required auto injury treatment.
Whiplash is one of those conditions that can go unnoticed after the mildest of car accidents, and it's one that can cause significant long-term adverse side effects if left untreated.
Whiplash Treatment: 7 Symptoms to Watch For
Whiplash is a condition caused by the sudden back and forth snapping of the head. While this can happen in several situations, it's most commonly experienced after an auto accident and after being rear-ended. This sudden force stretches and can tear the tendons and muscles in the neck. Unfortunately, it isn't always felt by the patient until hours or even days after the fact, leaving them unaware of the situation they could be in.
This is why, no matter the severity of the car accident, you seek out whiplash treatment as soon as possible. You'll also want to be aware of these seven most common signs of whiplash:
Pain in the neck, shoulders, head
Decreased range of motion in the neck also described as the muscles feeling "hard" or "knotted up"
Unexplained fatigue
Tingling/Numbness in the arms
Ringing in the ears
Sudden blurry vision
Sudden mood changes
Whiplash and Neck Pain Treatment with Chiropractic Care
Whiplash is often referred to as neck strain due to how the muscles and tendons in the neck are affected. Many individuals don't think they are dealing with whiplash when they seek neck pain treatment following an accident.
Those who choose to seek out chiropractic care after an auto accident can benefit quite a lot, thanks to the many non-invasive diagnostic tools available, such as the Multi-Cervical Unit (MCU). This and many non-invasive treatment options are available, including:
Manual spinal manipulation
Physical therapy
Massage therapy, etc.
Auto Injury Treatment in North Palm Beach, FL
The severity of a car accident doesn't matter. If you put off auto injury treatment, such as whiplash treatment, you can be putting yourself at greater risk for complications down the line. So, please, don't wait.
If you or a loved one have been involved in an auto accident, contact the Active Health team by either calling (561) 842-2273 or by scheduling an appointment online.

Posted In: Chiropractic Auto Injury Treatment Whiplash Treatment