Harvard Health Praises Chiropractic Care for Low Back Pain
Harvard Health Praises Chiropractic Care for Low Back Pain
Written By Active Health on June 21, 2021
---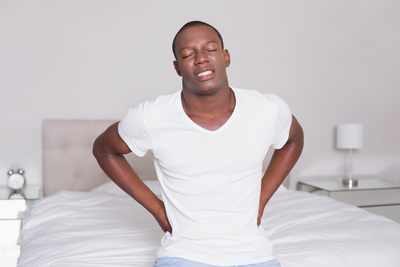 The World Health Organization estimates that the annual price tag of low back pain tallies up to $200 billion a year in the US alone between the cost of healthcare and lost income. To combat this, many patients are turning to chiropractic care.


In 2019, Robert H. Shmerling, MD of Harvard Health Publishing wrote this article exploring the idea of seeking chiropractic care for low back pain. After diving into the research, Shmerling recommends chiropractic as a low back pain treatment option.
Studies Show Encouraging Results
A 2018 study published in JAMA Network Open followed 750 soldiers suffering from back pain and their experience with 12 chiropractic treatments over six weeks. At the end, soldiers reported:
After six weeks of treatment, those assigned to receive chiropractic care:
Lower pain levels
Improved function and independence
Reduced need for opioids or other pain prescriptions
Adjustments Can Get to the Root of the Low Back Pain Problem
When the reason isn't obvious, the hunt for the cause of low back pain can often elude medical professionals through no fault of their own. It can be for myriad reasons. Uncovering the truth can take some detective work.
Our chiropractors provide a non-invasive, multi-tiered approach to addressing and alleviating your low back pain. We get to the root of your pain and inflammation and work to keep your pain gone by helping recover range of motion and improve flexibility. We offer various chiropractic techniques, physical therapy options and the cutting edge Eccentron™, a highly effective resistance training tool that can prove critical to building pain-relieving muscle in your back.
Active Health Focuses On You and Your Low Back Pain
Active Health will do the detective work to address your back pain the right way. We'll generate a customized care plan. We use a multi-tier approach to help you find quick pain relief and prevent back pain from being a chronic occurrence.
In or around the North Palm Beach, FL area or have questions? Give Active Health a call at 561-842-2273 to schedule an appointment and/or speak with an expert.

Posted In: Chiropractic Back Pain Low Back Pain