The Importance of Seeking Whiplash Treatment
The Importance of Seeking Whiplash Treatment
Written By Active Health on September 24, 2021
---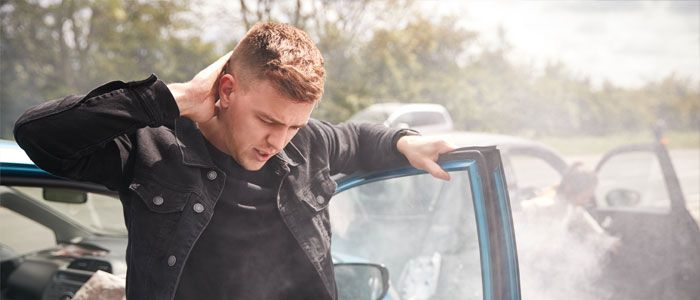 If you've ever experienced whiplash, you know it can be a painful ordeal from which it takes some time to recover. Whiplash is a neck strain or sprain caused by a sudden, jerking movement of the head and neck either forward or backward.
Whiplash is a common injury associated with motor vehicle accidents and should not be ignored. If untreated, whiplash can lead to long-term negative effects. It is important to seek care from a physical therapist or chiropractor if you are experiencing whiplash.
At Active Health, an experienced team of trained health care professionals can design a personalized whiplash treatment plan to relieve your neck pain, as well as to assess any potential for long-term whiplash effects.
The Multi-Cervical Unit at Active Health
Active Health combines chiropractic care with its state-of-the-art Multi-Cervical Unit to provide the best care possible for whiplash patients. Together, chiropractic and the MCU form the perfect partnership for whiplash treatment: chiropractic care relieves pain, and the MCU helps strengthen the neck and prevent long-term damage.
Through modern technology, the MCU allows our team of physical therapists and chiropractors to accurately assess whiplash damage and develop treatment plans. Active Health is a pioneer of the MCU technology not only in Palm Beach, but in Florida.
Reach out to us to learn more about how the MCU can help you recover from whiplash.
Word-Class Whiplash Treatment
At Active Health, our chiropractors and physical therapists have adopted the Melbourne Protocol in concert with MCU therapy to deliver the best in whiplash treatment and care. The Melbourne Protocol, used in whiplash clinics across the world, has been recognized as an effective treatment tool for neck pain caused by whiplash. Active Health is in good company in adopting this protocol; even the UK Air Force has utilized this technique in caring for neck injuries sustained by their fighter pilots.
Schedule Your Whiplash Treatment with MCU
Our trained and experienced health care team, equipped with one of the few multi-cervical units in Florida, is prepared to plan and execute your whiplash treatment.
Call us at (561) 842-2273 to find out how we can help you recover. Remember, whiplash treatment shouldn't wait. Call us today!

Posted In: Chiropractic Neck Pain Neck Pain Relief Physical Therapy Whiplash Treatment